PeasePod Books
Fun Activities
Fun Activities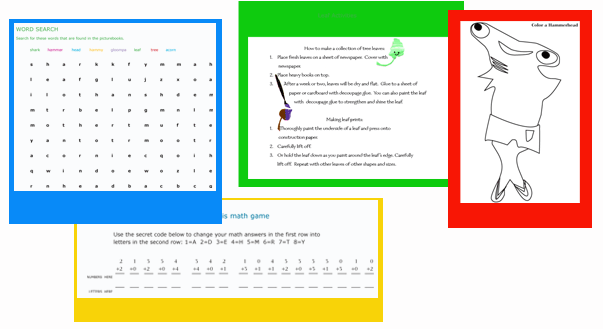 Have fun on this page with a Word Search, Math Game, Coloring Page and Leaf Craft.

You can also find many of these activities and others in Even Sharks Need Friends and I'll Never Leave books.

These activities are PDF files. Adobe Acrobat Reader is required to view and print the activities. If you do not have the Acrobat Reader, click here to download it for free.
Word Search
Math Game
Coloring Page
Leaf Craft